H. P. Blavatsky and the Theosophical Movement — Charles J. Ryan
---
Illustration: New Year Card drawn by H. P. Blavatsky with greetings in English, Gaelic, and Russian.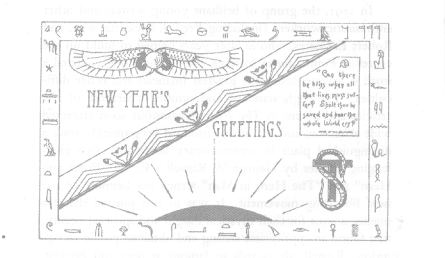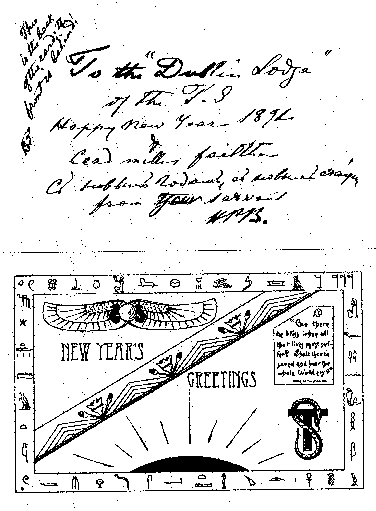 TO THE "DUBLIN LODGE"
OF THE T. S.
HAPPY NEW YEAR 1891.
CEAD MILLE FAILTHE [A Hundred Thousand Welcomes]
S NOVIM GODOM, S NOVIM SCHASTYEM. [Wishing you a New Year with New Happiness.]
FROM YOUR SERVANT
HPB.
---
Theosophical University Press Online Edition