Ordering Information
Order publications from:
Theosophical University Press
Post Office Box C
Pasadena, California 91109-7107
Telephone: (626) 798-3378; Email: tupress@theosociety.org
Bookstores: Please contact us for terms.
Orders:
Books cannot be ordered online from this site (there is no shopping cart). Please email or phone to order, specifying title(s), quantity, binding (paper or cloth), your shipping address, and telephone number.
Shipping:
USA: $4.00 1st volume, $2.00 each additional volume. Books are shipped promptly via US Media Mail, but allow 1-2 weeks for delivery. Contact us by email or phone for Priority Mail or UPS rates.
Canada: Contact us for shipping charges.
Payment — USA & International Orders:
All orders sent to Pasadena must be prepaid in US funds. Sorry, no CODs. California residents must add 7.5% sales tax (L.A. County residents 9.00%). Payment accepted by personal check, money order, bank check, Canadian Postal Money Order in US dollars, or international bank draft (all checks must be payable on any US bank or banker's agency).




We accept major credit cards. Please include card number, expiration date, 3-digit verification code on back, and billing address if different from shipping. Emailing credit card information is risky, and we cannot be held liable for loss resulting from it. We suggest either phoning in the information or splitting card information over 2 or 3 emails.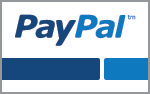 Payment can also be made with PayPal. Please DO NOT pay until after we have given you the total amount due, including sales tax (if any) and shipping costs. Orders are processed on receipt of payment notification from Paypal (usually immediate).

Class Adoptions:
Examination copies of TUP titles will be sent to teachers at accredited educational institutions for evaluation as a text. Billing at 20% professional discount will be canceled on request if an order for ten or more copies is received.
———————
Updated 9/17/2018